So much has happened since our last newsletter! 
In April, we made all three competitions free to enter, instead of offering cash prizes. Publishers were very grateful as many have been struggling during the pandemic. Novel authors entering on their own behalf were happy too, because, let's face it, incomes have been badly affected during lockdown. 
But the biggest surprise was the response to our SHORT STORY and FLASH FICTION competitions.
We've had HUNDREDS of entries. It's the first year we've run these two prizes, which follow the same 'no violence to women' criteria as Staunch Book Prize. We're amazed to have received entries from all over the world. News of Staunch Book Prize has certainly travelled, gathering LOTS of followers and likes, and we have many of you to thank for that. Literally every continent is represented in our submissions. It's no understatement to say we've been overwhelmed this year!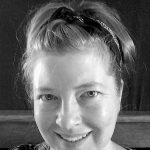 Our short-form judge, author and crime-writing teacher RACHEL MARSH has taken over the reins for these prizes and is busily briefing her team of readers – and adding a few more to deal with the numbers! Below are the dates to look out for. We'll be updating you then, but keep an eye on the website for more information.
Shortlisted authors will be notified by 25th September 2020.

The shortlist will be announced on 1st October 2020.

The winner will be announced on 12th October 2020.
The competition for a thriller novel remains open until the end of August. We've received some VERY exciting entries so far and look forward to more coming in over the next month. Again, check the website entry guidelines and updates.
The shortlist will be announced on 1st November 2020
The winner will be announced on 25th November 2020 (The International Day for the Elimination of Violence Against Women)