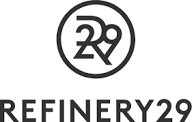 This New Book Prize Honours Novels Which Don't Feature Violence Against Women
A new book prize has been launched to honour thriller novels which don't feature violence against women.
The Staunch Book Prize, created by TV and movie screenwriter Bridget Lawless, will be awarded to an author whose book doesn't feature a woman being "beaten, stalked, sexually exploited, raped or murdered".
Lawless says on the prize's website that "we're focusing on thriller novels because they're a huge and important genre in their own right – and they're frequently also source material for film and television."
"That doesn't mean we're just looking for thrillers that feature men in jeopardy," she adds, "but stories in which female characters don't have to be raped before they can be empowered, or become casual collateral to pump up the plot. If your story features a woman in a strong leading role, even better!"
Lawless told The Bookseller that she was motivated to create her forward-thinking prize because she is "so fed up with the endless depictions of violence against women" in this book genre. She also said she'd been alarmed by the growing number of sexual assault allegations being made against men in powerful positions.
"In the light of the allegations emerging now, it's finally clear that that attitude extends into real life for a lot of men and how they see and treat women," she explained.
The Staunch Book Prize is open to authors aged 18 or over, of any gender, whose book has been published either in print or electronically. Authors have from 22nd February to 15th July to enter, and the winner will be announced on 25th November to coincide with the International Day for the Elimination of Violence Against Women.
Lawless will judge the award with Smack the Pony writer-actress Doon Mackichan. The winning author will receive a £2,000 prize which Lawless is funding herself. Find out more about the prize on its website.