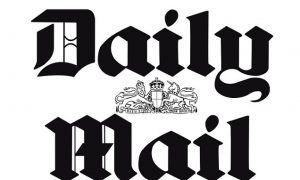 LONDON (AP) – It's a chilling cliche of thrillers that women often end up abducted, abused or dead.
One writer is so sick of the violence that she has set up a book prize to reward crime novels "in which no woman is beaten, stalked, sexually exploited, raped or murdered." The contest has some writers and readers cheering, but others say it could deter authors from tackling tough real-life issues.
London-based writer and educator Bridget Lawless founded the contest after growing weary of violence against women being a "go-to motivator" in books, films and TV shows.
"We haven't really moved on too far from the silent movies," said Lawless, who argues that violence against women in fiction has become both numbingly commonplace and increasingly explicit. "Women are still being tied to the tracks, but now they have got to be raped first."
Lawless says she has been surprised by the strength of reaction to the idea, which was partly inspired by the "Me Too" movement against Hollywood sexual harassment. Within weeks of being announced, the prize has acquired a website, a judging panel – Lawless, comedian Doon Mackichan and literary agent Piers Blofield – and international media coverage… Read More