Award for thriller without violence against women goes to Jock Serong
Inaugural Staunch prize won by the Australian novelist's On the Java Ridge, in which a group of surfers tries to rescue a refugee boat from a storm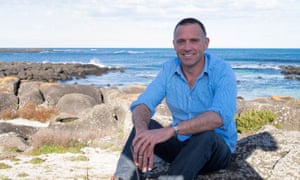 A thriller in which a group of Australian surfers and a boat carrying refugees are caught in a storm off Indonesia has won the inaugural Staunch prize, which goes to a thriller "in which no woman is beaten, stalked, sexually exploited, raped or murdered".
A reaction to the prevalence of violence against women in fiction, the £2,000 award went to Australian author Jock Serong for his third novel, On the Java Ridge. Taking on Australia's refugee policy, the thriller sees a group Australians on holiday in Indonesia rescue shipwrecked refugees from stormy waters.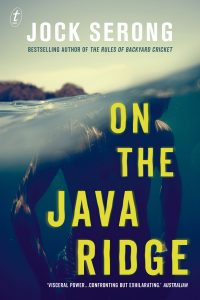 Staunch prize founder Bridget Lawless, an author and screenwriter who is funding the award herself, praised Serong's "vivid descriptions, raw compassion and expert control of his material".
"This is exactly the quality of thriller that Staunch set out to find, and we're proud to name it as our winner," she said. "It's a good thriller, with all of the usual jeopardy and ups and downs. There is very strong writing, it's very brutal, and there is violence, but there is nothing gratuitous. And one of the adversaries is nature, which we don't see enough of."
Serong won on a six-book shortlist that included Khurrum Rahman's East of Hounslow and Anna Porter's The Appraisal, with none of the final contenders featuring any violence against women. "Guess what? It's possible," Lawless said. "When rape and murder are used as entertainment so endlessly, and really dominate in popular culture, it's a bit strange when you stop and think about it. We can't really tackle violence against women when we're sucking it up as entertainment."
The Staunch prize has been criticised by crime writers including Sophie Hannah, who wrote in the Guardian that she would ask her publishers not to submit her books for the award because "if we can't stop human beings from viciously harming one another, we need to be able to write stories in which that harm is subjected to psychological and moral scrutiny, and punished". Val McDermid also spoke out against the prize, saying: "As long as men commit appalling acts of misogyny and violence against women, I will write about it so that it does not go unnoticed."
But Lawless said that a huge number of people had contacted organisers to say the prize was long overdue. "There is such a proliferation of very similar books in which women are very graphically murdered these days. When you produce a lot of something, you have to keep topping it. There's a huge market for it, so fair enough, but there are a lot of people who are turned off thrillers completely because they've stumbled across a book like this and thought that's what thrillers are. To stymie a whole market like that feels shortsighted, especially when there are brilliant books out there," she said.
Lawless said the prize received hundreds of entries – not all of them suitable, however. "One or two tried to slip in a murdered woman with lots of bloodshed," she admitted. Lawless was joined on the judging panel by the actor and writer Doon Mackichan, the literary agent Piers Blofeld and the editor Elaine Richard.
The prize, which lost its sponsor after launching and unsuccessfully attempted to crowdfund its running costs, is now seeking sponsors for next year's award.