Bridget Lawless
Founder, Chair – Book Prize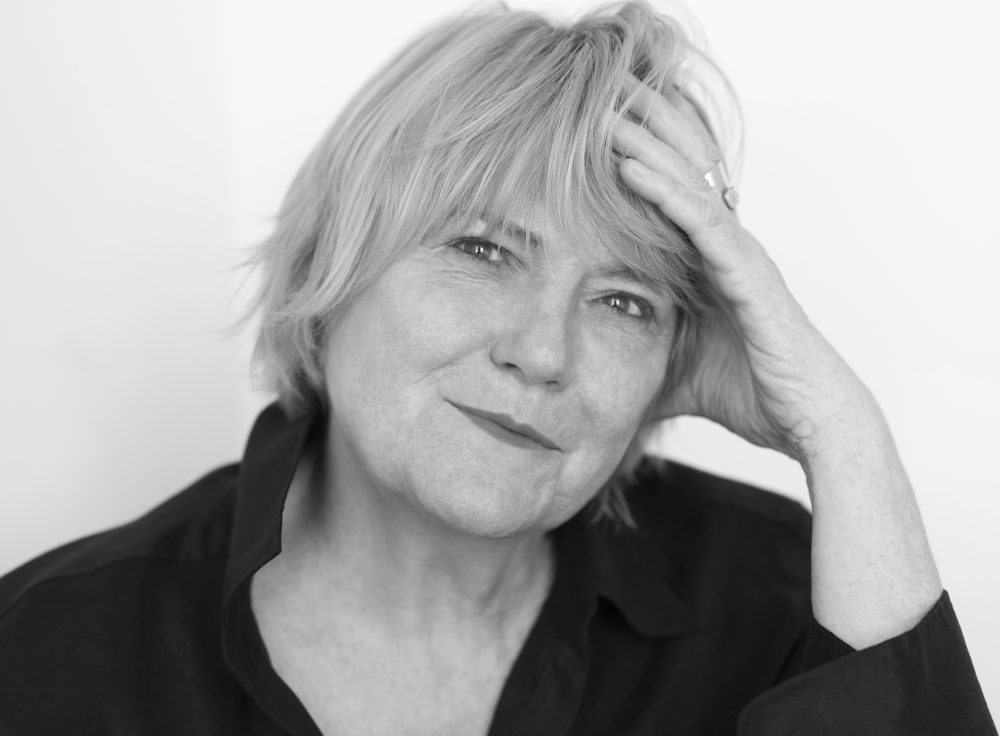 Bridget has been a writer and editor all her professional life. Working first across business, the aid sector and education, she has written extensively for print and screen. Her publications include a number of educational books about drugs, violence and family issues. She subsequently turned to screenwriting and other forms of fiction, and would be the first to admit that some of her early work would not meet the Staunch criteria!
She launched Staunch Book Prize in early 2018 as the #MeToo and Time's Up movements called for victims of sexual assault, rape and violence to be believed and heard. By inviting more original alternatives to the increasingly graphic depictions of violence towards women presented as 'entertainment' in films, TV and novels, she wanted to challenge its normalisation in popular culture and its impact on real-life justice for women.
Bridget is also an editor of general fiction (including thrillers!) and can be found at Bridgetlawless.com
Elaine Richard
Editor, Judge – Book Prize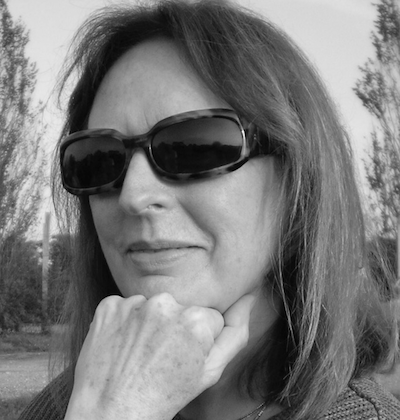 A native Londoner, where she last worked at The New Statesman for editor Anthony Howard, Elaine moved to Boston in 1972. There she worked in the editorial department of Little, Brown & Company as assistant to editor-in-chief Roger Donald and was also responsible for reading unsolicited manuscripts. In 1977, she moved to New York City with her daughter and resumed work at Little, Brown & Company's trade division there.
She later became the Senior Articles Editor for Gourmet, a highly respected  American food and travel magazine. Aside from overseeing the editors and general editorial process, she brought in writers new to the magazine, including Jonathan Raban, Garrison Keillor, Nigella Lawson, Spalding Gray, Pat Conroy, Maya Angelou, Frank McCourt, and many others.
She, too, especially as the mother of a daughter, has become increasingly disturbed by the depiction in movies, TV, and novels of violence against women and girls as normal.
Rachel Marsh
Judge, Chair – Short Story & Flash prizes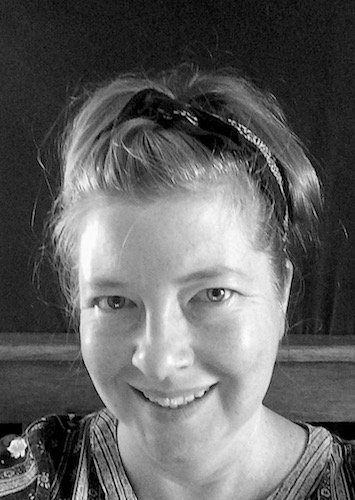 Rachel has been teaching literature and writing for twenty years.
Currently, she is an Associate Lecturer in Creative Writing at the Open University, and a language and writing Tutor at the University of Dundee. She co-led a class on writing crime fiction at the 2019 Bronte Festival of Women Writers, and for the 2019 Dundee Women's Festival, Rachel presented a sold out lecture on 'Gender and Crime Fiction'.
Rachel is the the Braemar Creative Arts Festival writer-in-residence where she is facilitating a community written novel.
 She has been published in literary anthologies, as well as academic texts, and as a journalist. Rachel lives in Scotland with her partner
.
Saima Mir
Author, Journalist, Judge – Book Prize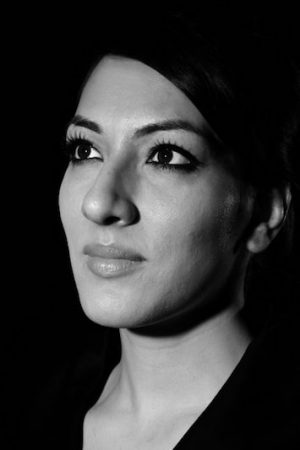 Saima Mir is an award-winning journalist and writer. Former BBC, her work has appeared in numerous publications including The Guardian, The Times and The Daily Telegraph. 
Her debut novel The Khan, is being published by Point Blank. It is due out in January 2021 and has been optioned by BBC Studios.
Her work has also appeared in Its Not About the Burqa, and The Best, Most Awful Job: Twenty Writers Talk Honestly About Motherhood.
Saima Mir is represented by The Good Literary Agency. 
Short Story and Flash Fiction Judges
Emilie Knudsen
Emilie is pursuing an MFA in Creative Writing with a concentration in Fiction at George Mason University. She graduated from the University of Richmond with a BA in Theatre and Dance and a minor in Creative Writing and was awarded the Margaret Owen Finck Award for Fiction by the university. Throughout college, she has worked as a scenic designer, stage manager, costumer, stage make-up artist and scenic painter. For the past year, she has been working as a bookseller and Lead of the Children's Department at Barnes and Noble. Her literary interests lie in folklore, mythology, magic realism and fantasy. Every year, she attempts to read 250 books.
Esther Koren Sorg
Esther is a reader and writer from Southwest Ohio. She has an MA in English Literature from Wright State University and she is currently completing a Master's degree in Library and Information Science at Kent State University. Her favourite part of reading is the not-knowing.
Short Story and Flash Fiction Readers
A huge thanks to the team of readers who helped us whittle down the hundreds of short-form entries this year! Many are emerging writers, so check out their bios.
Alison Bell
Alison is a member of Aberdeen Writers' Studio and she writes short contemporary fiction set mostly in a rural landscape. She runs creative writing workshops for Open Book, and has recently been one of Scottish Review of Books' Emerging Critics. Her work has appeared in Northwords Now, Dundee Writes and Dundee University Review of the Arts. Her background is writing for newspapers and radio, and she holds an M.Litt in Creative Writing.
James Boyce  
James is an editor, writer and poet from Edinburgh who is completing his BA in English Literature and Creative Writing with the Open University. By day he works as an editor and project coordinator in the charity sector.
Genevieve Fox
Genevieve is a writer, journalist and creative writing tutor. She is the author of Milkshakes and Morphine: A Memoir of Love and Life, published by Vintage, 2018. She is currently pursuing a TECHNE-funded interdisciplinary, practice-based PhD in Creative Writing at the University of Surrey that explore the relationship between memory and fiction.
Rachel Grant
Rachel is a reader first, a writer second. She writes dirty realism in the vein of Carver and Bukowski, and admires writing that has 'teeth'. Rachel is studying for her Masters in Creative Writing (novel pathway) at Manchester Metropolitan University.
Karla Harris
Karla recently graduated from the Open University with a 2:1 BA (Hons) degree in Arts and Humanities (English Literature). As well as studying literature, she also took several Creative Writing classes. Karla is an editor for a music journalism magazine. She is a lover of books, music, knowledge, nature, good food and conversation.
Helene Howie
Helene has been a keen reader all her life and is a member of two book groups as a way of keeping her reading choices from becoming too narrow.
Elspeth Johnson
Elspeth has been a teacher and in education all her working life, and has been an avid reader since the age of 5.
Federica La Marca
Federica is a writer, filmmaker, photographer and avid reader. She writes and reads bits of everything, but her favourite genres are sci-fi and children's literature. These days she really enjoys telling stories through the medium of film. Federica is currently studying for her second degree, a BA in Digital Media at the University of Stirling.
Linda Maynard
Linda is a social and cultural historian. Her book, Brothers in the Great War, which explores sibling relationships in wartime, will be published in January 2021.
Greg Michaelson
Greg is an Edinburgh-based writer. His fiction, mainly short stories, has been published in a variety of journals and anthologies including The Scottish Book Collector, Textualities, New Quarterly, The Eildon Tree, unsafe space 'Earlyworks', Citizens of Nowhere 'Cinnamon', Blue Nib Literary Magazine and Postbox 'Red Squirrel'. His novel, The Wave Singer (Argyll, 2008), was shortlisted for a Scottish Arts Council/Scottish Mortgage Investment Trust First Book Award. Subsequently, he was awarded a Scottish Arts Council Writer's Bursary. He likes to write about how things aren't and how they might be.
Peter Murphy
Peter is a BA in Digital Media student at the University of Stirling, and he's a writer and filmmaker who loves weird fiction and monomythic fiction. He loves horror movies too, but only from a safe distance.
Kay Smith
Kay is studying for a Masters in Creative Writing with the Open University. She's a recently retired AS and A-Level History teacher, and she has contributed articles to the Times Educational Supplement.
Lorna Sugden
Lorna is currently studying for a degree in Creative Writing and English Literature with the Open University. She won a poetry prize in 2019, and she is leading virtual poets' circle. She is also a proof-reader and has helped edit a children's novel.
Alison Summers
For several years, Alison has been tutoring Creative Writing for adults with the City of Edinburgh Adult Education Programme. She has an MA in Creative Writing from Edinburgh Napier University and her short stories have been published in My Weekly and New Writing Scotland. Alison performed her short stories at the Edinburgh International Book Festival. In 2019, she was on the panel of judges for the 500 Words story competition run by BBC Radio 2.
Elizabeth Sweet
Elizabeth is a doctoral student in the Department of Music. She received a First Class degree in Music from the University of Leeds in 2013, which she took as a mature student, having previously gained a degree in Chemistry at the age of 21 and the FRSM accountancy qualification. In 2016 she completed an MA by Thesis at Durham into the Neoclassical Works of Willaim Alwyn and is now in the second year of a part-time PhD into British Neoclassicism, which follows on from her previous research. She is a pianist and also plays the flute and violin. She has gained a teaching Diploma and a teaching certificate from the European Piano Teaching Association and an LRSM in flute performance.